Representing Clients From All Over The World
UBS Lawsuit Frequently Asked Questions
Is my lawsuit being filed with a particular court?
---
No. The claims our firm is handling on behalf of UBS Puerto Rico bond fund investors are not being filed in state or federal court, but rather with the arbitration department of the Financial Industry Regulatory Authority, also known as FINRA. FINRA is a self regulatory organization which governs the securities industry in the United States and Puerto Rico. UBS Financial Services of Puerto Rico is a member of FINRA and subject to its jurisdiction.
I live in Puerto Rico. Can Klayman & Toskes still represent me?
---
Yes. Because your case will be filed in an arbitration forum rather than state or federal court, we can provide legal representation for clients from virtually all over the world.
How does arbitration differ from traditional court litigation?
---
Arbitration is an expeditious, fair and relatively inexpensive method of dispute resolution. Interrogatories are not allowed, and the use of depositions is extremely limited. In court, litigation can drag on for 4 or 5 years, even before reaching the appellate level. Arbitration typically concludes within 2 years, and the rights of appeal are virtually non-existent.
How does Klayman & Toskes get compensated?
---
Our law firm represents clients on a contingent basis. In other words, if we do not recover money for you, we don't get paid.
If you have any additional questions, please contact us at (787) 268-6444.
Visit our Website for the Recovery of Puerto Rico Bond Fund Losses
For more information on how to start a claim, or to find out if you have a claim, please contact our law firm, toll free, at (787) 268-6444, for a free consultation.
Peninsula Plaza
2424 N. Federal Highway, Suite 450
Boca Raton, Florida 33431
Phone: (561) 997 – 9956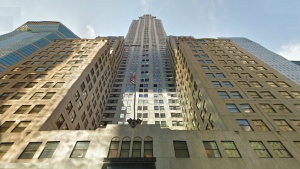 Chanin Building at Grand Central Terminal
380 Lexington Avenue, 17th Floor
New York, New York 10168
Phone: (212) 269 – 9956
(by appointment only)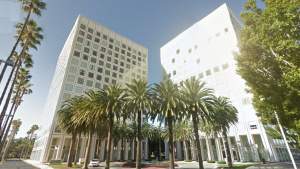 4675 MacArthur Court, Suite 550
Newport Beach, California 92660
Phone: (949) 721-9956
(by appointment only)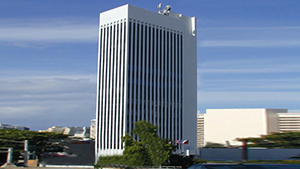 American Airlines Building
1509 Lopez Landron St. -PH
San Juan, PR 00911
Phone: (787) 268-6444
(by appointment only)